Futurist is busy working on the final flooring designs for two new full-service facilities opening this summer in major US markets. First Ascent in Chicago and L'Escalade Fitness in Lexington are set to open this summer and are sure to be trend-setting gyms to keep your eye on.

First Ascent Climbing is a locally grown, world-class community-focused climbing gym dedicated to new and experienced climbers in Chicago, IL. The full-service gym is being built from the ground up with the collective power and support of Chicago climbers.
---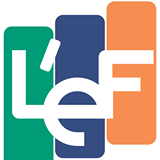 L'Escalade Fitness is set to open in Lexington, KY this summer and is also being built from the ground up to bring a full-service climbing and fitness facility to the Lexington community. LEF's walls are being built by Walltopia, with custom flooring being provided by Futurist Climbing. Owners Chris Shotwell and Nicole Brown have been chronicling their gym-building journey in a series of articles called From Lexington published on Climbing Business Journal.