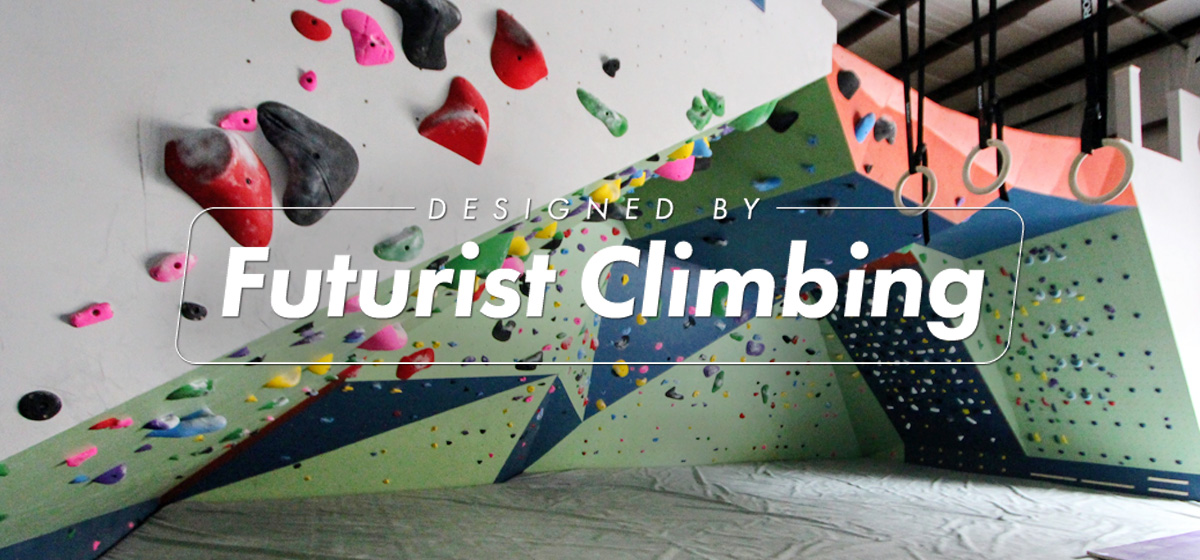 A new Futurist-designed gym is coming to Madison, WI this fall! Summit Strength & Fitness will offer climbing and training to Madison climbers looking to get serious about improving their climbing ability, strength and fitness.
Summit is owned and operated by Keith Kubiesa, a personal trainer and climbing coach. Keith is an NSCA Certified Strength & Conditioning Specialist, and has a background coaching youth snowboarders as well as youth climbers. He coaches the youth team at Boulders Climbing Gym in Madison and works with a number of other groups in the community as a coach and trainer.
To better accommodate his individual clientele, the youth team and various other organizations, Keith decided to open a new climbing and training gym that will offer the dedicated space and equipment needed to coach his athletes at the highest level. He hired the Futurist design team to create a unique and inspiring space, and to ensure that the layout, climbing walls and training areas would cater to his serious athletes as well as groups and individuals newer to the sport. Keith says Summit "will be a facility that you will come to in order to climb the best possible wall and use the best possible equipment all in the name of training to improve your climbing."
Summit Strength & Fitness is located at 3118 Kingsley Way in Madison, WI and will offer:
Bouldering, Moon Board, system wall, hang boards
Indoor and outdoor functional training spaces
A Rogue fitness jungle gym w/2 squat rack stations
Kettlebells, barbells, weight plates, resistance bands, skiErg, rower, balance boards, gymnastic rings, med balls
Recovery/prehab tools (foam rollers, rice buckets, lacrosse balls)
1,000-sf of 14″ thick vinyl wrapped bouldering flooring
800-sf of field turf
400-sf of rubber fitness flooring
Lounge w/espresso bar
Personal coaching and group training
Technical climbing skill clinics
Youth and collegiate climbing teams
General fitness classes, climbing fitness classes, training for climbing classes
Personalized climbing plans
Limited open gym hours
Visit Summit's website for more information.