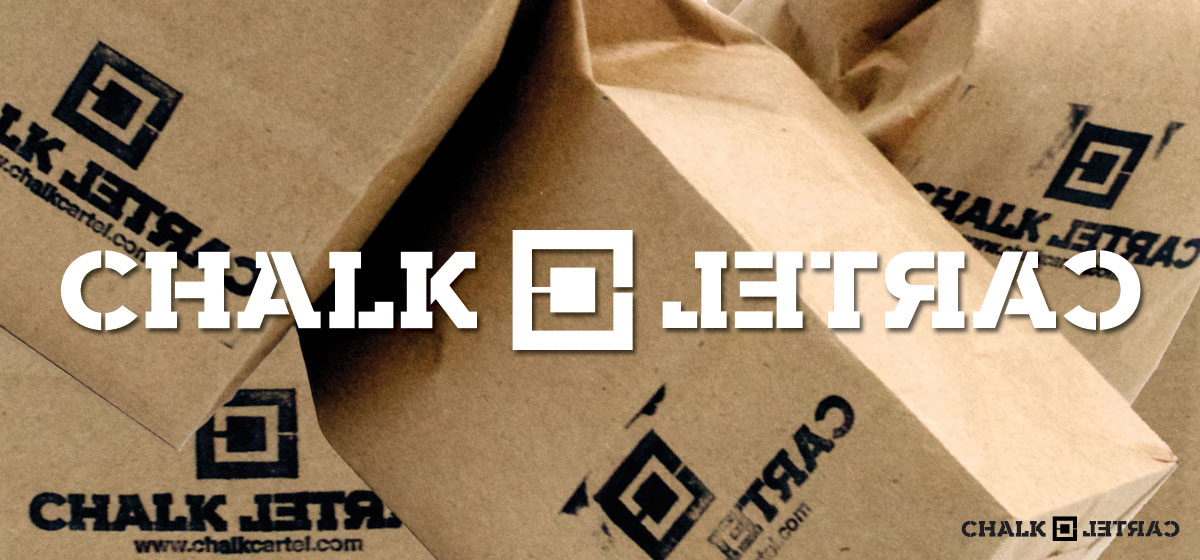 4/20/2017 – Undisclosed Location
It is rumored that Futurist Climbing Consultants, Inc. ™ has secured the indefinite exclusive global distribution rights for Chalk Cartel ™ products. According to anonymous sources, the clandestine negotiations took place at an undisclosed location between operatives and agents representing both business entities who wish to remain unidentified. This new chalk distribution conduit was established in response to a recent outcry surrounding perceived overinflated climbing chalk prices coupled with an overwhelming demand by climbing consumers wishing to obtain the highest performance climbing chalk direct from the source at a competitive honest price.
Chalk Cartel ™ deals in massive quantities (shit-tons) with supply lines allied directly with global coops to ensure that the climbing consumer has access to the finest performance climbing chalk direct from the source. Chalk Cartel™ has designated commercial climbing gym pro shops as the sole brick and mortar outlets for all Chalk Cartel™ retail sales. Chalk Cartel ™ products will also be made available at bulk discount rates online direct to consumer. Chalk Cartel™ will abide by its own M.A.P. pricing guidelines and as such will uphold a promise not to screw over its retail accounts by undercutting them online.
Chalk Cartel™ is committed to upholding a "consumer-first" ethos by offering a prize in every package of chalk as well as a plethora of seeded grander prizes in random packages of performance climbing chalk. In keeping with the tradition of its namesake, Chalk Cartel ™ shall uphold excellent community relations as "men of the people" by investing a portion of sales proceeds into international philanthropic humanist charitable causes through its sister organization – Chalk Cartel Foundation ™. Chalk Cartel™ shall uphold its commitment to preserving the environment by using recyclable and compostable packaging.
Chalk Cartel™ has conducted extensive brand-comparative climbing chalk product testing including 3rd party materials science laboratory testing as well as independent consumer choice blind field-testing to ensure that all Chalk Cartel™ climbing chalk products meet the highest quality and performance requirements demanded by climbing consumers. Chalk Cartel™ is committed to transparency and as such refuses to make any bogus "fiction-fabbed" misleading bullshit claims about the proprietary nature of its performance chalk products.
A Chalk Cartel ™ spokesman representing Chalk Kingpin Juan Carlos "Uncle Jake" Sari-di-Cerio de Betancourt-Beachamp y Pladson was quoted as stating "it is a well-known fact amongst the upper echelon of chalk dealers that the Cartel owns The Source ….. and The Source usurps the Labs". Futurist Climbing™ co-founder and President/CEO, Timy Fairfield, was unavailable for comment regarding the new business alliance as well as any and all allegations surrounding the business arrangement details between Futurist Climbing ™ and Chalk Cartel ™.
---
Chalk Cartel ™ is a syndicated consortium of international chalk manufacturers and suppliers believed to have been in operation since 1975 sharing the sole mission of delivering the highest quality athletic performance chalk products available at an honest price. Chalk Cartel business interests fuel philanthropic endeavors aimed at improving the global community by taking the power back! All Chalk Cartel ™ distributed performance chalk products are guaranteed to meet the most stringent certified quality control standards set forth by the most respected industry regulatory authority – the Chalk Importation Regulation Officer (C.I.R.O.).
Futurist Climbing ™ – The Albuquerque, New Mexico based Futurist Climbing™ brand was launched in 2009 as a holding company owning subsidiary companies operating under the Futurist Climbing ™ name. Futurist Climbing Consultants, Inc. offers independent consulting services including market feasibility, business modeling, program development, facility layout, climbing wall design and sport-specific training area design for commercial climbing gyms and private institutions and Futurist Climbing Flooring & Mats, Inc. offers high quality custom flooring systems for bouldering, roped climbing and training areas with options for professional laser measurement, full installation services and self-installation. Futurist Climbing ™ is committed to supporting a modern vision for the sport of climbing.cc-3.25×0.75-none
Press Release Prepared by: PWR*STRGGL™ Productions, LLC