Futurist Climbing Consultants, Inc. was incorporated in January of 2010 to serve the influx of requests for independent climbing consulting services. Additionally, the Futurist team spent several years researching and developing high performance custom bouldering flooring systems that outperform and outlast all other surfaces available. Our systems are backed by the only standard 5-year warranty in the industry.Futurist Climbing Consultants, Inc. is owned and operated by Timy Fairfield, Co-Founder/President and Ernest Coletta, Co-Founder/Vice President.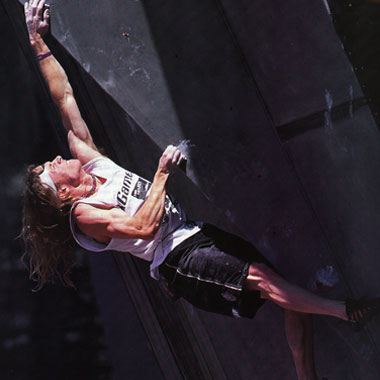 Timy Fairfield, President
As a professional rock climber, Timy Fairfield's career has been focused on competition, sport climbing, bouldering and a commitment to proliferating rock climbing through his ongoing passionate practice of climbing as well as by acting as a positive spokesperson for the sport. As a member of the US National climbing team for over a decade he participated in National, World Cup, International Open and Invitational Masters level events. He lived and trained with foreign coaches in France for 5 years during his pursuit of international competition. His climbing career has enabled him to travel to over 30 countries throughout North/Central America, Europe and Asia. As a result, he has visited and conducted business with hundreds of commercial climbing facilities worldwide. He speaks Spanish and French.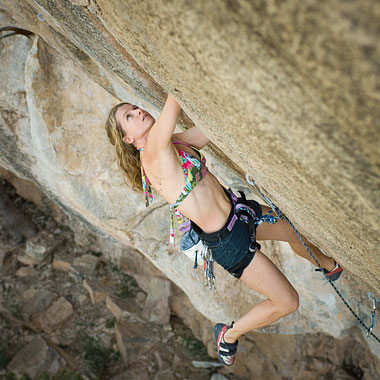 Brandi Proffitt, Business Manager/CFO
Brandi began her professional career at The Boeing Company, where she spent 7 years working as a Financial & Planning Analyst. There she was responsible for budgeting and forecasting production contracts with a total budget in excess of $1 billion. She left Boeing in 2003 to pursue a career in Personal Training and Climbing Coaching and has managed her own training business, Brandi Proffitt Fitness, LLC since 2006.
Brandi's background in Financial Analysis and Business Management makes her an invaluable resource to Futurist, where she is responsible for managing internal budgets and cash flow, and contributes to the feasibility analysis and business modeling of the projects consulted and developed by the company.
Climbing since 1993, Brandi ranked among the top 10 women in US national bouldering competition 2001-2005 and has traveled around the world to climb and set routes for international competition. She holds a Personal Training Certification from ACE and a National Climbing Coaching Certification from USA Climbing.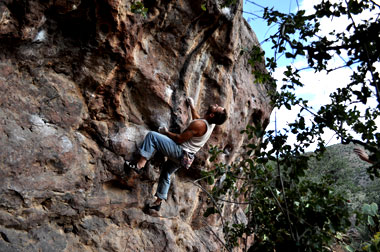 Scott Roberts
Installation Supervisor
Scott is a licensed contractor based in Socorro, NM. He has been climbing since 1991 and enjoys all aspects of the sport. He has been an active developer of outdoor climbing in Socorro County, NM and Escalante, UT. He is currently a Climbing Instructor and Trainer at the New Mexico Institute of Mining and Technology. Scott holds a GS-18 contractors license. His experience as a contractor and a climber makes him a valuable team member providing Futurist customers with flooring installation supervision and warranty service support.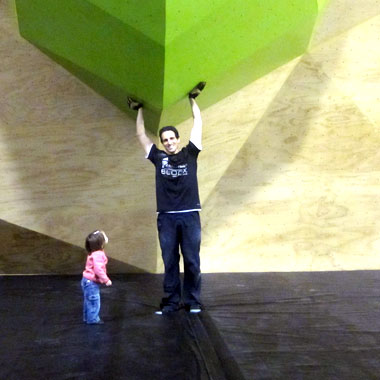 Ernest Coletta, Vice President
While being a recreational rock climber for almost 20 years and having a Nutrition and Dietetics degree, Ernest has worked in the private sector as a fitness facility and maintenance supervisor, personal fitness trainer, has oversight of design and construction of an Albuquerque climbing and fitness facility, and has developed and maintained membership data management and monitoring systems/databases. In the public sector, Ernest has managed programs in employee health and wellness, child and adolescent health, and behavioral health. He has developed and overseen multi-million dollar budgets and associated administrative, contracting, and human resource processes. Ernest has trained, presented to, and supported thousands of private and public sector customers on health and wellness topics, including employee wellness, nutrition and fitness, and suicide prevention. Ernest's unique collection of public and private sectors skills and expertise gives FCC, Inc. an innovative perspective on the untapped funding, customer services, and partnership potentials of the commercial climbing facility industry.
Ernest's skills braid diverse private and public sector experience. Ernest drives FCC,Inc. product, programmatic, technical, and facility development processes.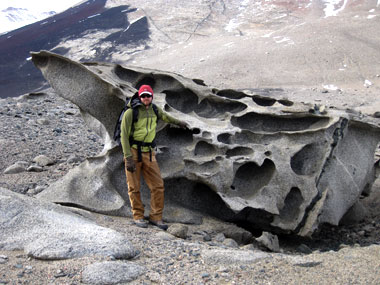 Dave Van Horn
Installation Supervisor, Feasibility Support
Dave joins the Futurist team as an Installation Supervisor and jack of all trades. Dave holds a PhD in Biology. When he's not wintering in balmy Antarctica collecting soil microbes and putting up new boulder problems, he works for the University of New Mexico as a research professor. Needless to say, Dave is a detail man. Whether he's building dry stone walls, his own mini-house, analyzing data, or laying floors, Dave's hallmark is precision. He has been climbing indoors and out for 20 years. Dave's responsibilities include flooring measurement and installation supervision, product R&D and feasibility study research.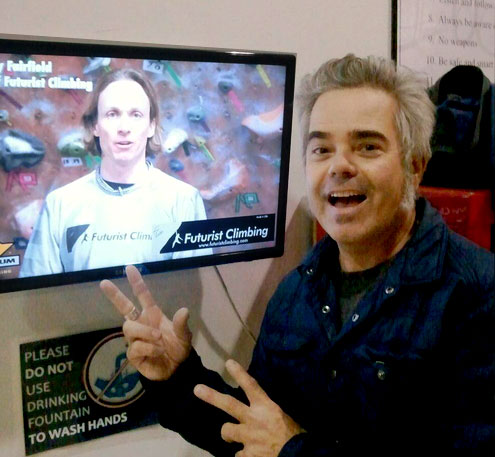 Kurt Smith
Product Rep
A well-known and highly respected veteran of the climbing industry, Kurt is a professional climber and independent sales representative. Kurt adds Futurist to the list of nearly a dozen brands he represents in the climbing and outdoor industries. His experience as a competition climber, route developer, sponsored athlete and brand representative makes him a valued member of the professional climbing community with far-reaching influence in the gym market.