When it comes to selecting flooring for your climbing gym, we believe that process is as important as product, and we strive to be the best at both. For new climbing gyms, flooring should be considered early and designed simultaneously with your walls to ensure good customer flow through the facility and to minimize waste and keep costs down. For retrofits, it's important to identify how your current flooring is serving you well, and where you have areas that need improvement. We work with our customers to design high quality, cost effective flooring solutions that will hold up to the high traffic experienced in commercial facilities.
Premium Bouldering Flooring
Commercial climbing gyms typically experience the highest level of wear and tear on their flooring due to their high customer volume. With this in mind, we have developed our bouldering flooring products using premium quality materials and high manufacturing standards. We back our bouldering floors with the longest warranty in the industry to ensure that you won't find yourself and your staff performing constant maintenance on your system. We also believe that time is money: lengthy installation times mean downtime – and lost revenue – for your facility. We typically install up to 1500sf per day – that's 3-4 times faster than our competitors.
Bouldering Flooring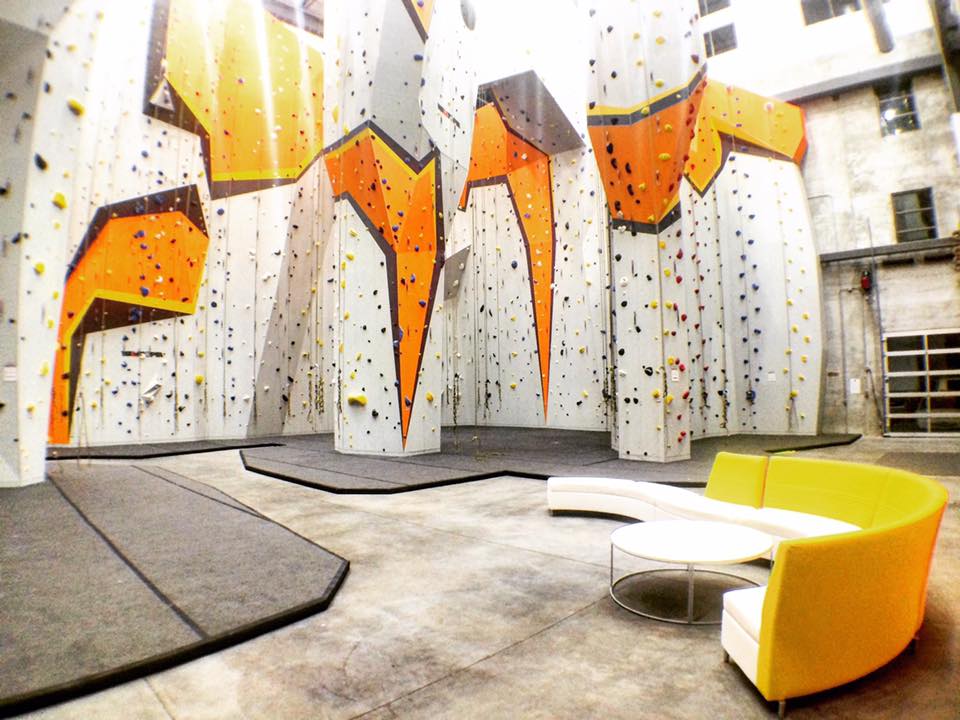 For years commercial climbing gyms have struggled with the flooring in their belayed climbing areas. Conventional carpet bond layered systems have proven to break down very quickly under high foot traffic conditions, resulting in warping and deformation of the top carpet layer. We developed our exclusive F-80 System with an incredibly stable base layer that will not buckle or migrate, allowing the top layer of carpet to maintain stability as well. This system gives your gym a clean, professional appearance and is very easy to maintain. Even better, the base layer carries a 10 year warranty, making F-80 a highly durable option that will last for years.
Roped Flooring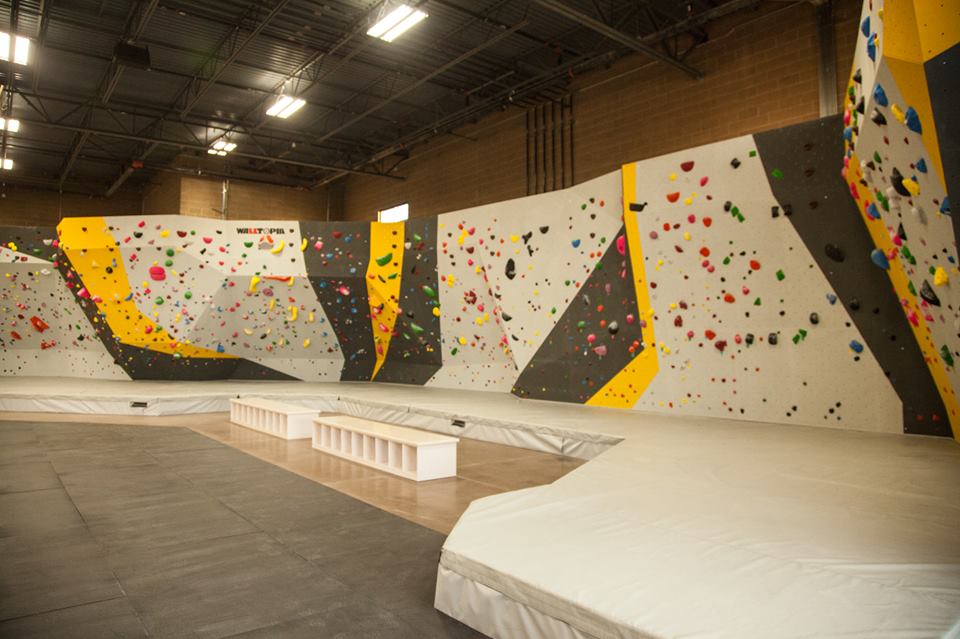 Maintain a professional look throughout your gym with custom flooring options for each area of the facility. Reduce shipping and installation costs by combining these products with your bouldering and roped area flooring order.
Rubber Flooring for Cardio and Functional Training Areas
Campus Board and System Wall Mats
Safety Padding for Posts and Walls
Kids' Area Bouldering Flooring and Fun Obstacles
We conduct regular testing on our flooring systems to ensure quality and to assist in the development of our products and technology. Our bouldering flooring systems are third-party field tested and comply with European Standards for Impact Area fall zones and Futurist internal standards for thickness and quality. Our F-80 Belayed Area Flooring is ASTM-certified.