Premium Bouldering Flooring
We build the highest quality, most durable custom bouldering floors available and back our systems with the best customer service in the industry.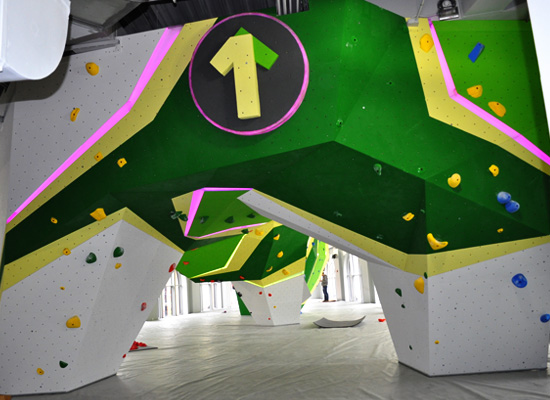 Premium Roped Flooring (F-80)
F-80 is more energy absorbent under high impact loads and is significantly more stable than conventional systems used in roped climbing areas. Our exclusive base layer prevents deformation, warping, splitting and top layer migration.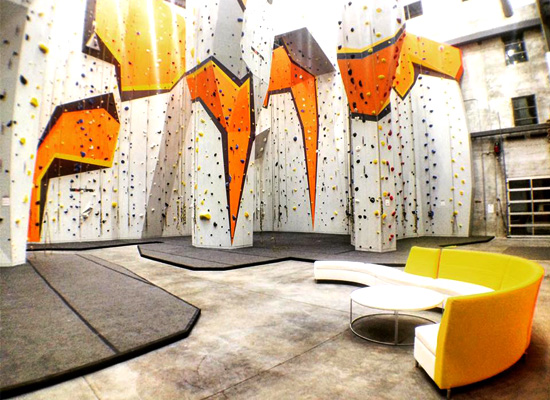 In addition to our Premium Bouldering and Roped Area Flooring solutions we offer a variety of surfaces for all areas of your gym, including rubber flooring for functional training and cardio spaces and customized padding for campus boards, system walls, Moon Boards and other sport-specific training features.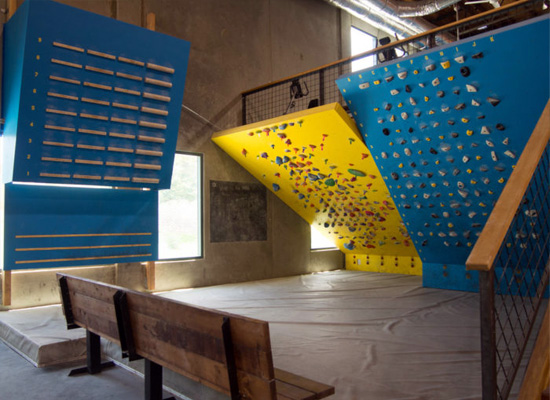 Safety Padding, Obstacles & Furniture
Protect walls, posts and other features with custom protective padding. Furnish your kids' areas with fun obstacles and distinguish your space with comfortable seating and logo artwork. Tell us if you have an idea for any custom item – we love to get creative! Wall padding A structural post becomes a brush station/bench at The […]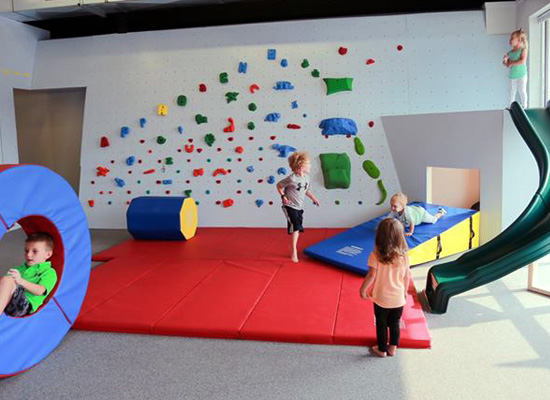 Refresher™ Vinyl Cleanser is a proprietary blend that was developed specifically for Futurist Climbing and is formulated for the polymer used in the manufacturing of Futurist bouldering flooring vinyl top covers. Safely removes chalk and grime Restores vinyl to increase top cover durability Enhances the appearance of your gym's bouldering areas Easy to use Concentrated formula means […]